KCCC is a parent-managed centre whose parents are members.  The members appoint the Board of Directors of the co-operative. The board has a governance role and sets the mission, vision and strategic plan for the centre. The board also appoints the General Manager, who is responsible for the management of the centre.
KCCC is a member-based co-operative, which is a legal entity similar to a company. However KCCC is a not-for-profit organisation and its accounts are independently audited and filed annually with ASIC.
Executive Committee
Consists of the Chair, Secretary and Treasurer
Holds some special decision making powers
Has specific responsibilities to the Department of Consumer Affairs (regulator of the Co-Op Act)
Elected to manage the governance of the board
Board
Elected by co-op members at the Annual General Meeting
Responsible for the appointment and management of the General Manager
Each of the non-executive board members may sit on a sub-committee, working group and/or may be responsible and accountable for one of the board guiding documents
The quorum for a board meeting is five of the nine board members.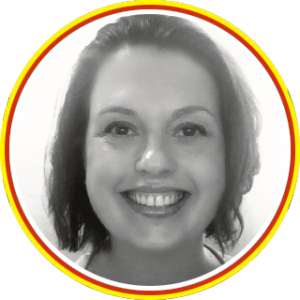 Julie Stobo
Chair
William (Acacia)
Julie joined the board in 2016 and her son William is in the Acacia room this year.
Julie's professional and educational background has been in the People & amp; Culture realm, Counselling and Psychology and she currently works full time for the YMCA Victoria as a Learning and amp; Development Specialist/Senior HR Business Partner.
Julie's expertise and experience includes Change Management, Project Management methodology, Organisational Development and general HR and Learning and Development knowledge. Julie expertise will enables her to contribute to the continued success and growth of KCCC from a strategic level.
Julie's want for her son Will is that he spends this formative time of his life in the care of highly skilled professionals and an environment which encourages and nurtures his growth, sense of community and independence, and ensures his wellbeing and safety. Julie believes that KCCC is that place and is a wonderful organisation, with a truly child-centered focus.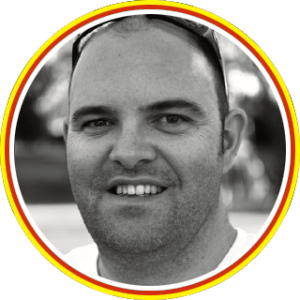 John Lalor
Secretary
Claire (Boronia)
John joined the board in 2016 and has lived in Kensington for over 10 years. As an experienced senior product manager and a holding a senior management position, he has extensive experience implementing online systems, marketing programs and improving business process. Outside of work John enjoys getting out on his bike and in the warmer months escaping to the river to go waterskiing.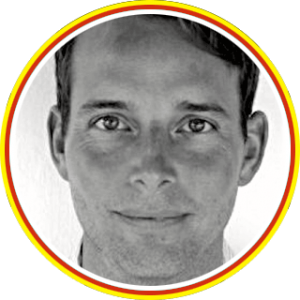 Felix Ohle
Treasurer
Trixie (Wattle)
Felix joined the KCCC board in July 2015 and is the current Treasurer.
Born in Hamburg, Germany, Felix is fluent in German, English and Spanish and enjoys being involved his local community.
Felix studied business and commerce and works at Viva Energy Australia (formally known as Shell Australia) in logistics and supply chain.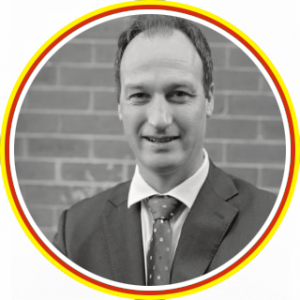 Scott Tatulaschwili
Assistant Treasurer
Max (Gumnut)
Scott and his family have been a part of the KCCC community since 2011 when their eldest son Jay joined the Waratah room as a three-year old and thier second son Tom joined the Yarragum room as a ten month old. Their third son, Max, has followed in his two brother's footsteps and is a currently in the Gumnut room. Scott and his wife Carla have always been so appreciative of the wonderful care and learning opportunities that KCCC provide. They are confident that when at the centre their children will really be cared for and, they will have fun.
Scott volunteers his services to the KCCC Board to ensure that his family and many others like his in the wider Kensington community can continue to enjoy all that KCCC offers. Scott has worked in large organisations in accounting & finance, auditing, banking and superannuation. As a qualified Chartered Accountant, he works to support Senior Leaders, Audit Committees and Boards in reaching their strategic objectives. His experiences have also included internal and external audit, risk, statutory and regulatory reporting, management accounting, board reporting, finance operations, asset and inventory management, business planning and forecasting, tax and business partnering.
Outside of work, Scott enjoys spending time with family and friends, playing golf and actively participating in the community. He is involved in coaching at the local Auskick centre and I has also been coaching teams at the Flemington Colts Junior Football Club for the past two years. Scott older boys now attend Holy Rosary School and needless to say the Tatulaschwili family are also active member of the school community.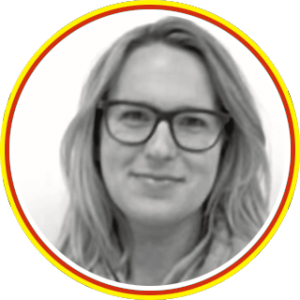 Tamsin Ericksen
Director
Camilla (Acacia)
Tamsin joined the board in 2015.
She has been involved in several not-for-profit boards and committees of management, holding various positions including President.
Tamsin is an accomplished HR professional with over 15 years' experience in the financial, media and professional services sectors.
Tamsin's current role within the digital media industry, is as Head of People and Culture at Private Media. This involves succession planning, talent and performance management, governance, employee relations and a focus on ensuring the company's people are aligned with the right opportunities to maximise their capabilities, potential and careers.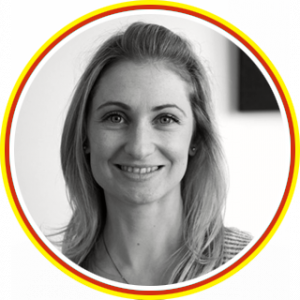 Jacqui Pola
Director
Annika (Banksia)
Jacque is a mother of two children at KCCC. Annika is nearly 3 and is in the Banksia room, Elijah is 2 months old. They have been members of KCCC since April 2015 and couldn't be happier with KCCC for their children.
Jacque is a teacher at Clifton Hill Primary School where she has taught for the past 2 years and previous to that taught at Sunshine Harvester Primary School. Being in education for the past 9 years and previously a nanny overseas and in Melbourne while studying, Jacque is passionate about children and their learning. She strongly believes in the learning through play model. Predominantly Jacque has worked in the early years of education, being a Prep teacher for many years and being involved in and leading kinder/school transition programs.
Jacque expertise in school settings include being the treasurer and secretary for an AEU (Aus. Education Union) sub-committee, taking and distributing minutes for staff meetings, organising and running professional development for staff and holding leadership position in Literacy and Numeracy coaching. Jacque has presented at a conference in QLD at QUT on an adapted numeracy PMP (perceptual motor program) and drafted, written and edited scope and sequences for literacy and numeracy, and is familiar with the Early Years Learning Framework.
Jacque and her husband have lived in Kensington for 10 years and have embraced the Kensington community life. They feel honoured to live in such a close and caring community who look out for each other.
Theo Gouskos
Director
Mila (Kindergarten)
Theo and his family have lived in Kensington since 2014. He is also an alumnus of KCCC, having attended the centre in 1979/1980, when his grandparents owned the Milk Bar at 56 Derby Street.
Theo holds a BA/BSc (Hons) from the University of Melbourne and is a Director on the Board of Indigenous Architecture and Design Victoria (IADV). Theo has worked in senior roles in large organisations where he has provided thought and strategic leadership in order to achieve organisational objectives in socially complex environments.
Theo is passionate  about the role of high quality early childhood education and care in establishing children's learning trajectories.  In 2011, he lead the development of a partnership between the University of Melbourne and remote indigenous communities in the Pilbara region, to design and construct early childhood education facilities and to integrate the Abecedarian Approach Australia (3A) early childhood curriculum.
Theo is keen to contribute to the continued success of the Board and KCCC community by strengthening opportunities for teaching and  learning, indigenous place making and fundraising.
Kylie Young
Director
Charlie (Wattle)
Kylie has been a Kensington local for 6 years and shares two beautiful children, Charlie (3yrs – Wattle Room) and Abigail (5 months), with her husband Alex.
Professionally, Kylie has spent the last 15 years in the financial services industry spread across both the private and public sectors.   Kylie currently works for one of the major banks and leads the function responsible for the company's interactions with the conduct regulator, ASIC. Kylie's professional experience covers leading people, managing change, risk management and governance. Effective governance and decision making is of particular interest to Kylie, with prior roles held including responsibility for executive level governance for the UK banking regulator.
Outside of work, Kylie enjoys spending quality time with family and friends, especially large gatherings that provide her with an excuse to get creative in the kitchen.
After 3 years as a KCCC member, and watching Charlie thrive in this supportive and creative environment, Kylie has developed a strong appreciation for the important role the Co-operative plays in our children's lives. The dedicated staff, the community spirit of the members and the learning approach are key ingredients of what makes the KCCC unique. Kylie is passionate about contributing to the board and its forward plans, so that the Co-operative continues to create the best opportunities for our children to grow and have fun. Kylie professional experience, coupled with this passion, means that she has both the skills and enthusiasm to help achieve this outcome.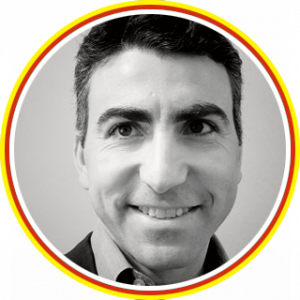 Anthony Trantino
Director
John (Boronia)
Anthony's dad to 3 year old John in Boronia room and 6 month old Max.  He and his wife Ali moved to Kensington some years ago now because they really love the community focus in a suburb so accessible to the city.
Anthony works in the energy industry as an Engineering Manager overseeing many construction projects on the east coast of Australia. He has strong skills in contractor management, cost control, and is driven by delivering projects efficiently and in a cost effective manner.
Anthony grew up on a 300 acre cattle farm in Gippsland and moved to Melbourne after studying Mechatronic Engineering at uni. He brings an abundance of practical skills, he and his son John love rolling thier sleeves up, putting on our tool belts and getting stuck into a good working bee!
Anthony enjoys cycling, skiing, hiking and camping, the you may see him on his daily cycle commute to the centre with John in tow. Anthony also enjoys his reignited passion for Lego!
Anthony's family will be part of the KCCC community for many years to come and he play an active role as a director on the board.