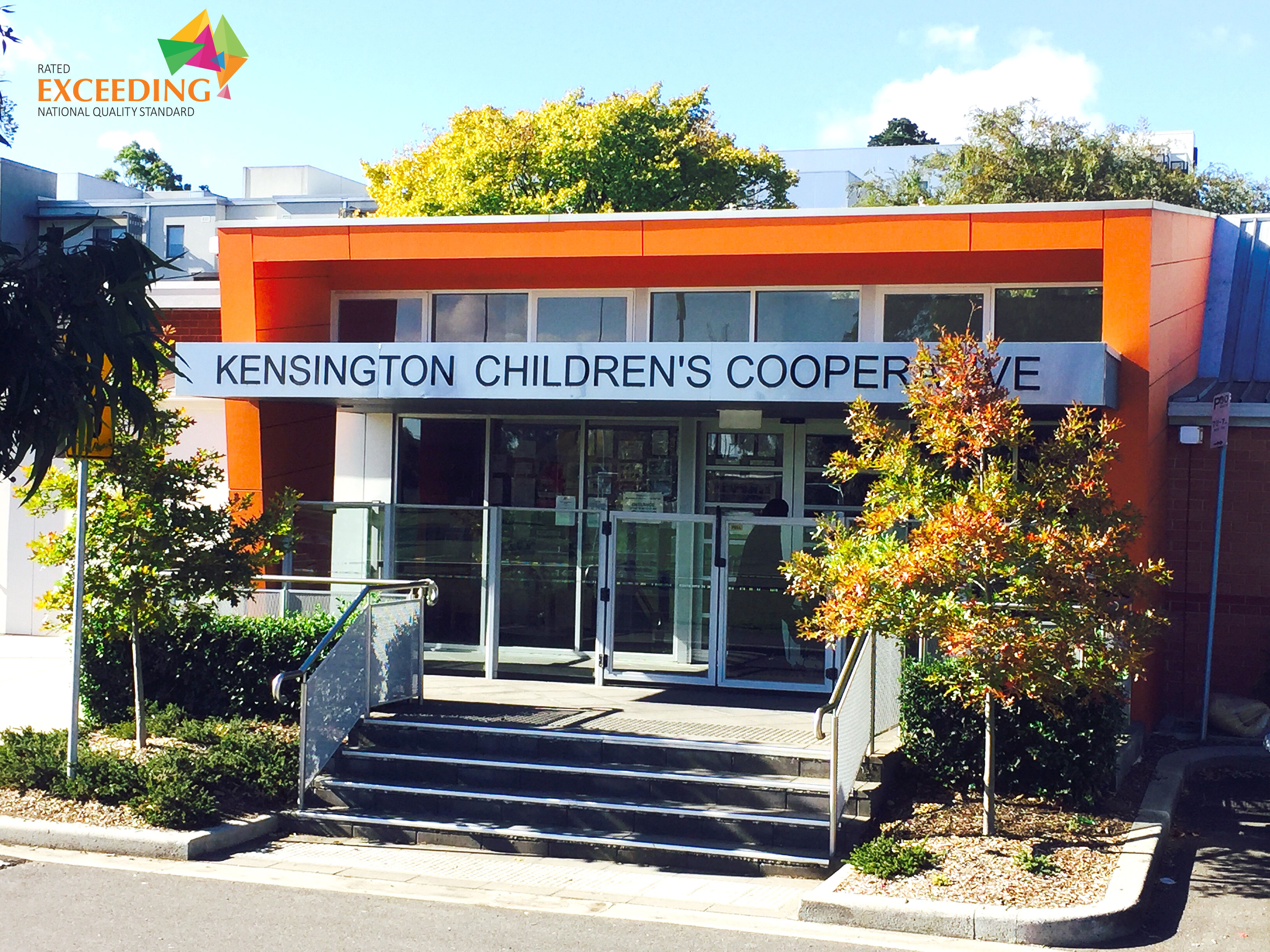 Welcome to Kensington Community Children's Co-Operative
WE ARE A CHILD SAFE ORGANISATION
Kensington Community Children's Co-operative is unique in its cooperative model. We are a not-for-profit community-based model governed by a committed group of parents with extremely dedicated and highly qualified staff. We have a strong business profile and are in sound financial shape, which means we can focus on what is best for children rather than profits.
We offer education and care to children from 6 weeks to school age as well as Sessional and Integrated Kindergarten programs. We are a 140 place centre with 50 dedicated staff.
We provide a safe and nurturing environment in which we stimulate enquiry, invite discussions, engage the senses and offer choices for children to learn, discover and grow. Our natural setting is an integral part of our program and we encourage and foster sustainable practices.
A parent-governed cooperative that has been proudly educating and caring for children from Kensington and surrounding areas since 1982.
Call 03 9376 4565 or email info@kccc.org.au.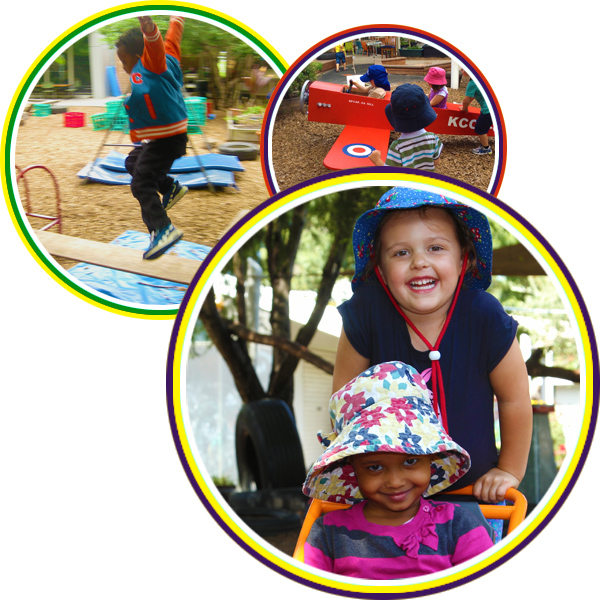 Nurturing, Educational and Fun!
At KCCC our primary aim is to provide quality early childhood education that helps children grow, develop and learn in a safe, stimulating and fun environment. We value the uniqueness of each child, their interests, learning styles, and backgrounds.
Our natural setting is an integral part of our program and we encourage and foster sustainable practices. Our programs and shared spaces encourage collaboration and communication, exploration and respect children as capable and competent.
We recognise and value the primary role that families play in their children's lives and foster strong partnerships with families to create the best learning opportunities for children.
Our staff members knowledge, experience and commitment encourages children to have a positive attitude to challenge, learn and respect. Our  integrated teaching and learning approaches have a strong focus on child-directed play and learning  that is driven by the child's interest to understand and know more.
Join the Waitlist or Enrol Today
Meeting the needs of the local community
Welcoming all families and ensuring a positive and effective orientation to the service
Complying with Commonwealth requirements relating to priority of access for child care placements
Complying with DET funding requirements relating to the enrolment of children in government funded services
Under the Public Health and Wellbeing Act 2008 early childhood education and care services cannot enrol a child unless the parent/guardian has provided acceptable immunisation documentation.
We invite you to join us for a centre tour to view our 9 rooms and our programs in action. Tours are led by our Management team, who will provide you with an overview of the program, discuss all aspects of the Community Cooperative and answer any questions you may have.
To book a tour please click here.
To register for our waitlist, please click here.
Please provide a copy of your child's birth certificate or suitable evidence of the child's expected due date.
A $25 application fee applies which is non-refundable and covers administration costs. Payment of the application fee can be made through the app or by direct deposit:
Bank: Bank Australia
BSB: 313-140
Account Number: 23190863
Should you have any questions, please contact Megan Newton, Enrolment Officer, at enrolmentoffier@kccc.org.au or on 9376 4565.
Available places will be offered to families who are registered on our waitlist. When a place becomes available families are notified via email and with a follow up phone call.
We have developed a comprehensive orientation process to ensure that your child has a smooth transition to our centre. We recommend that all families complete this process, as we feel that it is very important to you and your child feel welcomed, comfortable and settled before commencing care.
Upon acceptance of the position, families are welcomed to the service and the first induction meeting is arranged. The first induction includes a parent-educator interview, meet and greet staff, obtain an overview of the service, including another centre tour if required. All enrolment forms must be completed prior to your child commencing care, including immunisation forms, custody forms and any medical management forms.
A two week orientation period for each child in the room is recommended, where you stay with you child for a short period of time in the room and/or in our parent room.
We pay our respects to the Wurundjeri People of the Kulin Nation. We thank the Elders, past, present and emerging for sharing their stories with us.