Kitchen Upgrade is Nearly Complete
The Kitchen Refurbishment project is nearly done, take a look at the photos of the new space taking shape!

We are thrilled to be working with the City of Melbourne on a kitchen refurbishment project.
After years of planning and months of designing, we will be upgrading to a new state-of-the-art commercial kitchen that will replace the existing domestic kitchen.
The City of Melbourne have committed to a budget  of over $60,000 to KCCC for the kitchen upgrade.
This will enable us to accommodate the on-site preparation of nutritious and tasty meals for our 140 children each day. The upgraded facility will include large scan pans and large ovens, which will enable opportunities for new recipes and the roll out of our revised menu.
Final design is signed off and in place.
Installation will be in August 2016.
Meals will be delivered to KCCC during the time of installation.
More information will be provided to families as soon as dates have been confirmed.
We are excited about our new kitchen renovations!
Playground Refurbishment
The voices of children, families, staff and expert playground designers have contributed to the draft design and concept plan of our playground.
The draft design plan has been developed and is on display at the centre
The City of Melbourne have committed to a massive $130,000 towards the project
Together with our fundraising efforts, grants received and the CoM contribution our playground can now commence!
We are working with the City of Melbourne on the exact timelines.
Roll out of the works are estimated to commence mid 2016.
The works will be undertaken while the centre is in operation. Parts of the outdoor area will be sectioned off to enable the centre to continue to operate. The children will have access to the other parts of the yard as well as being able to see the works occurring. This will also be a wonderful learning opportunity for our children while they observe the construction and reformation of their new out door area  that many of the children had input in the planning and design.
Denmark Sister School Initiative & Staff Exchange Program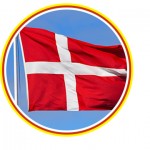 Staff Hosting Program – Denmark – Up Up and Away!
Our Educator Hayley travelled to Denmark for our staff hosting program. Hayley began the adventure on the 12th of October and returned with a wealth of knowledge, new experiences and ideas to share in December 2015.
The children have been involved in the creation of a blog. This will be utilised as a communication tool for the children to share their experiences and learning between Melbourne and Denmark, alongside tracking Hayley's journey.
The children experimented with photos and videos that they shared with the children in Denmark.
The Sister SchoolInitiative broadened the children and staff's local-to-global perspective, enhanced communication between the centres and cultivated the next generation of global citizens.